Book Now for any time in the year and get a Free Annual pass to The Jungle
What's IncludedParty FoodOptional Extras
Warrington's No.1 Place to Party!
Book a WILD party in The Jungle - we guarantee it'll be great fun and stress free, so you and your guests will have a birthday to remember!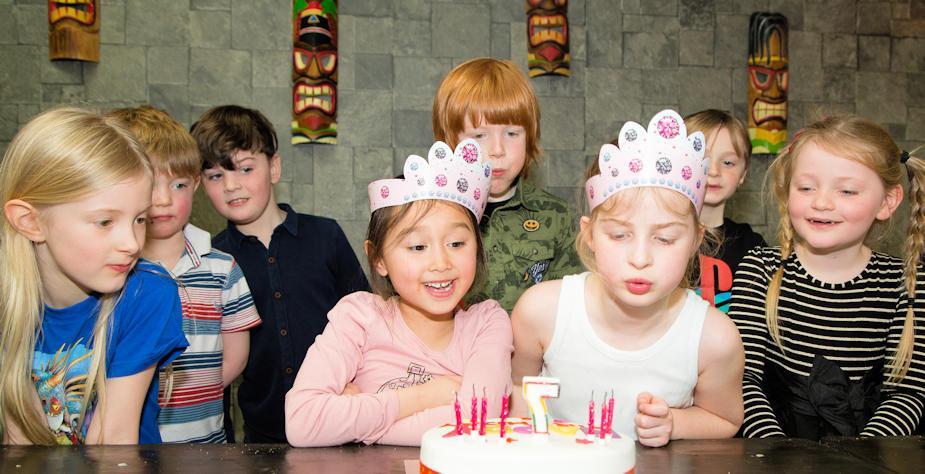 Weekend Parties
Amazing value for a weekend party from just £10.95 per child.
Special Offer £199 for 20 children (works out at £8.95 per child)
Available for all our party slots on Saturday and Sunday
After School Parties
Our after-school parties offer great value for money. Everything is included so you can relax and enjoy the party!
Our varied start times mean you have plenty of time to get to The Jungle after school… stress free!
Private VIP Parties
Your party will be the talk of the town when you hire the whole Jungle for your celebration. Let our team really look after you, providing a real personal service with delicious food, a fun disco, party games and prizes all included. Additional children £15.95. Available 6.15pm – 8.15pm every night.
School Holiday Parties
£10.95 per child (Minimum 12 children)
Toddler Weekday Party
For toddlers turning 4 and under. A great value party for 8 or more children at a quieter time! Available Monday-Friday before 3pm term time only! A chance for new parents and children to get to know each other better.
Build Your Own Party
Our great budget-friendly party option means you can reserve seating and pre-order food for a smaller group of friends – perfect for any get-together or celebration without the expense of a full party!
A £50.00 non-refundable deposit is required in order to make a booking.
Please remember to read our Terms & Conditions before you book.