Childminder Club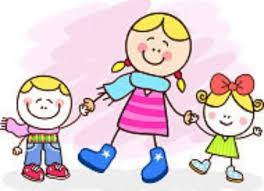 If you are a registered Childminder then you'll probably already know that a visit to The Jungle is a great way of getting the children to be more physically active and encourages social interaction with other children. It's also a fantastic way for you and the children to make new friends or meet up with old ones!
After speaking to lots of childminders, we know that looking after 3-4 children can be expensive if you want to take them out and about for fun and exercise. Great news - The Jungle has some amazing offers available to our Childminder Club members which means you can enjoy our facilities more often, at a more affordable price.
So, to take advantage of our offers Register today and collect your member card at Reception next time you visit.
Discounted Entry
Registered childminders benefit from our discounted entry price of £3.50 for your first child and £3.00 for each additional child –available 9.30am – 6pm, Monday-Friday including school holidays.
Weekday Pass for up to 4 Children
Childminders can now pay just £125 per year* for an annual pass which entitles up to 4 children to play, Monday-Friday 9.30am - 6.00pm (term time and school holidays too!)– that's just 60p per week for each child! *6 month pass for £65 is also available.
More great news... you and the children can also join in with the following additional activities which are also included during toddler time and all organised by our dedicated Activity Co-ordinator between 10.30am and 2.30pm in term time.
• Funky Fitness
• Messy Monkeys Arts and Crafts
• Tiger Tunes
• Sleepy Snakes Story Time
• Sensory Play