Early Years Matters - The Importance of Play
According to the Early Years Foundation Stage (EYFS) statutory framework, play underpins learning and all aspects of children's development. As well as providing an opportunity for 'exercise in disguise', through play, children develop language skills, emotions and creativity, social and intellectual skills. FACT: a regular play session in a soft-play area like The Jungle provides children with twice the recommended daily activity levels.
Our Activity Frame
This is where the real "Exercise in disguise" starts. Race up ramps and boulders to the top of our multi-level play frame followed by a blast of adrenalin as you slide down the 45ft 4-lane slide or giant snake slide. This is what the gyms call High Intensity Interval Training (HIIT). Then hit the trampolines to improve muscle and bone strength and negotiate balance beams and rope bridges to develop co-ordination and core strength. Climbing Tubes and Arial Runways build upper body strength, plus a good old fashioned game of Twister to stretch out - this also helps with spacial awareness plus so much more.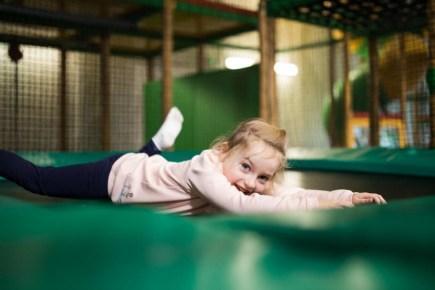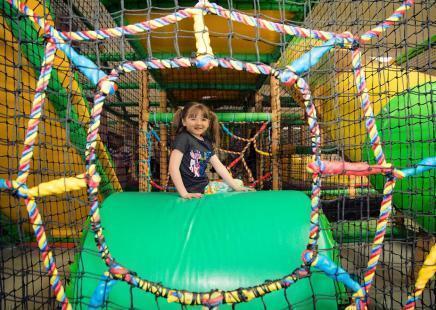 Toddler Play
When children play they are learning at the highest level. If you watch very young children playing you will notice that they don't always need other children or adults because they are quite happy playing alone, provided they can see and hear others near by.
Our dedicated safe play area for under 4's includes a magic ball juggler, 2-land slide, squeezey rollers and a roundabout, plus ample space for babies to crawl and climb.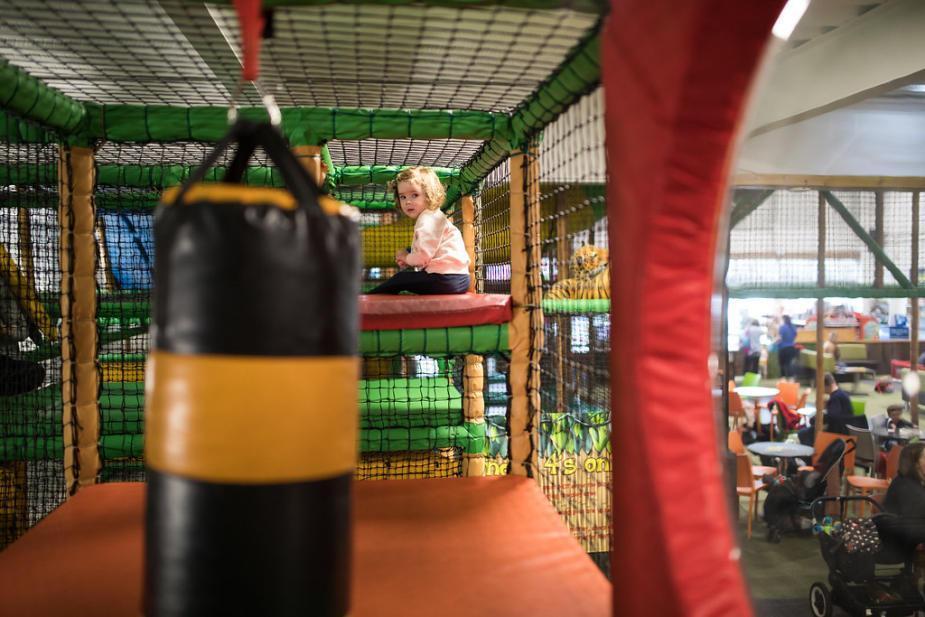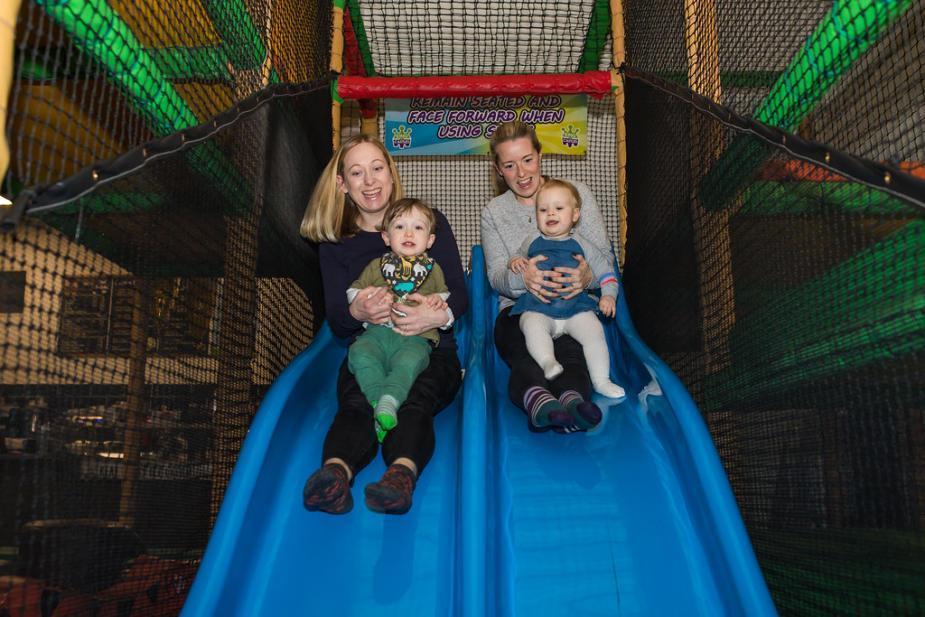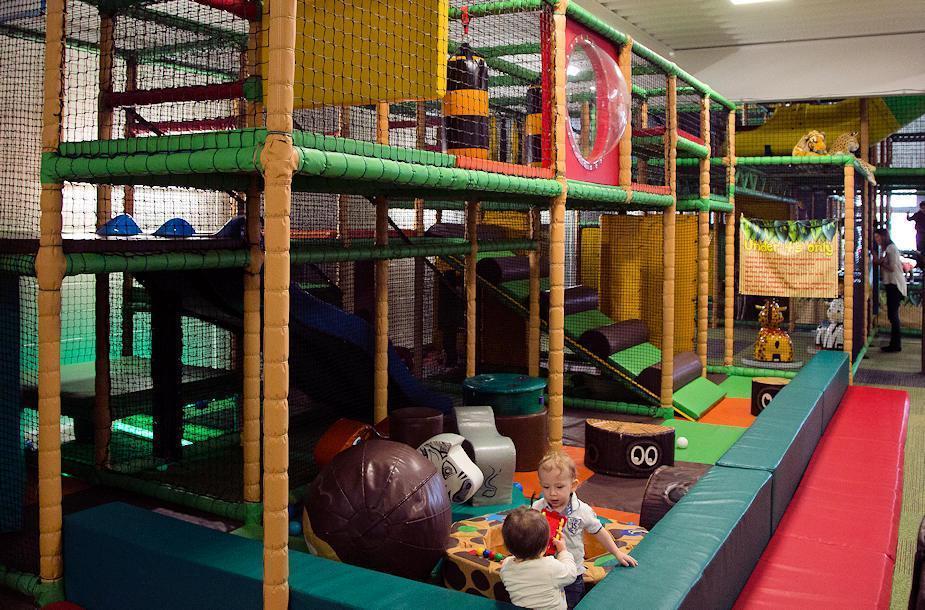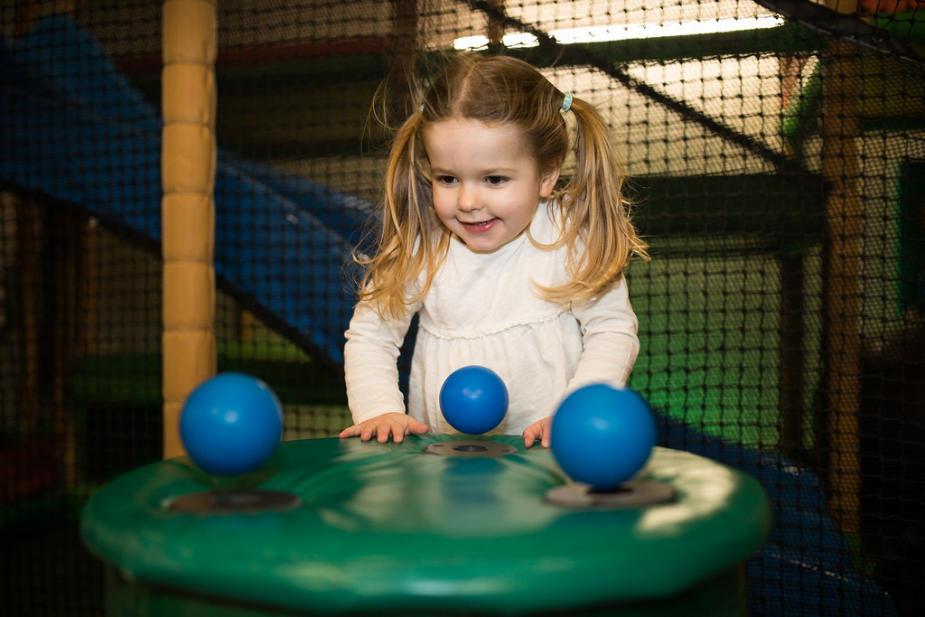 Mezzanine Area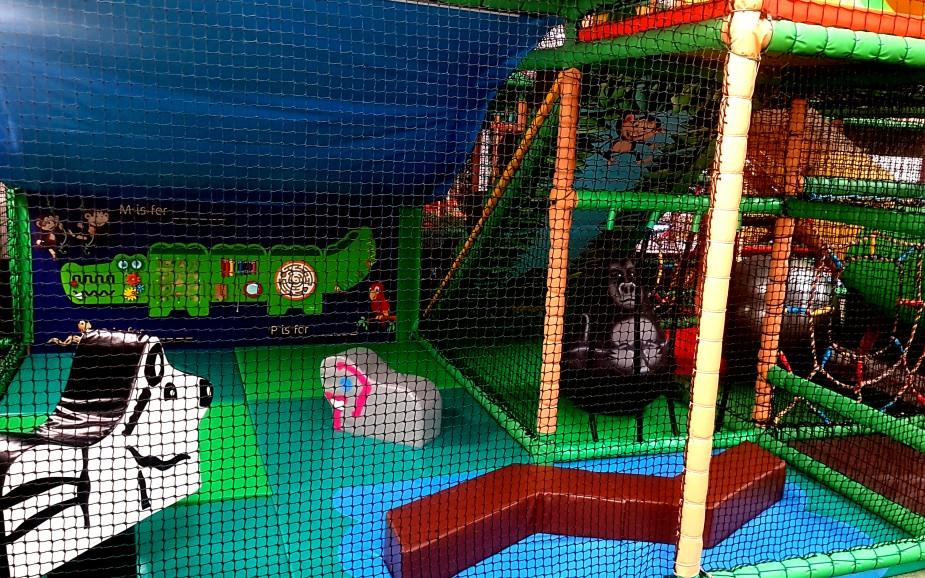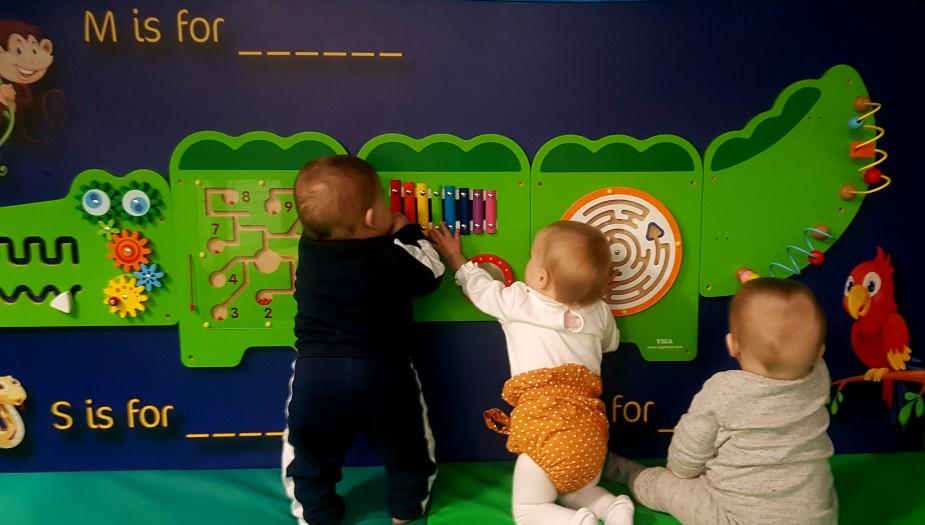 Wow Role Play
WOW toys stimulate learning through long lasting creative play with exciting features to discover which help develop and feed young imaginations. From basic motor skills to more advanced social interactive role-play, the toys provide children with a fun way to make sense of the world around them and assist with early development. Bright colours, sounds and chunky shapes provide visual, auditory and tactile stimulation.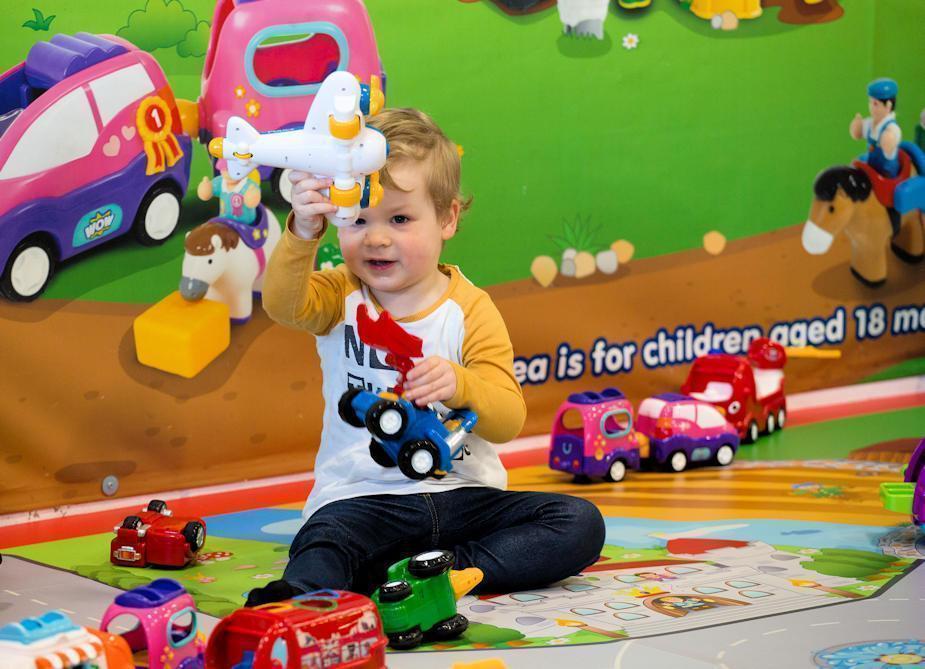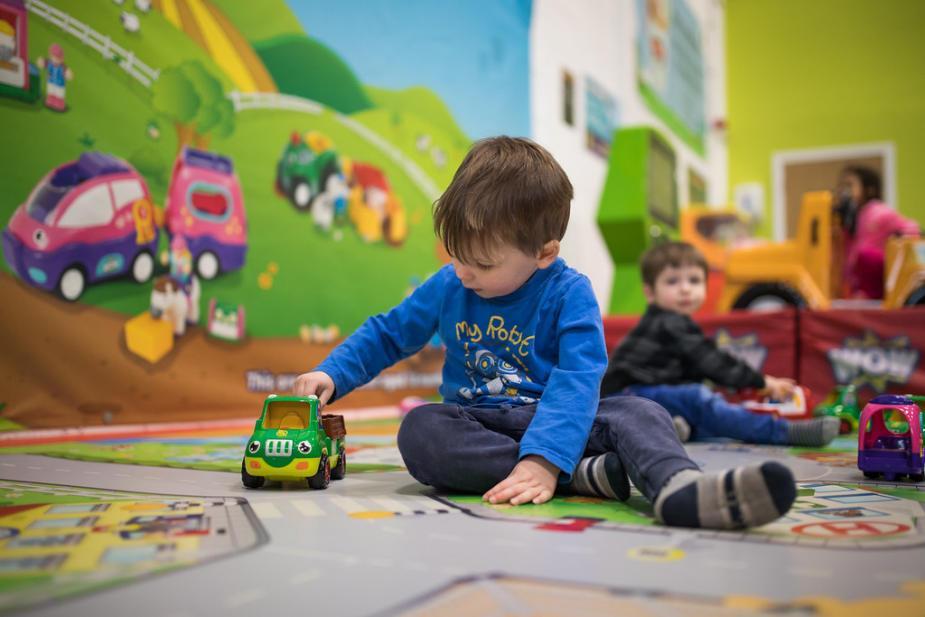 Sports Court
Ideal for developing throwing, catching and ball control, our sports court has goals and basket ball nets.