Coronavirus Update
The indoor play sector already has COVID-secure guidelines signed off by the Health & Safety Executive, Public Health England and the Government however we are yet to receive any information when we are likely to be allowed to open.
Indoor aquariums, gyms. bowling alleys, trampoline parks, swimming pools, arcades, ice skating. climbing centres pubs and massage parlours are all considered a lower risk despite many being in smaller, less airy building without a modern air handling system (Our system filters and changes the air over 7 times an hour) and the fact that many worldwide studies are showing that children are a very low risk of contracting or passing on the virus amongst themselves. https://post.parliament.uk/analysis/covid-19-children-and-schools/
Our regular customers will already know about our extremely high standards of cleanliness, but we would like you to know that we have enhanced our cleaning regime, added extra sanitizing stations, signage and foot door pulls in the staff areas, as well as track & trace measures. Tables have been re-arranged to create an even more socially distanced cafe area for parents.
In addition to daily cleaning of the equipment we will be fogging as well. This is a process where an antibaterial solution that lasts up to 30 days is applied as the name suggests by using a machine that creates a mist so that no touch points are not covered. This will be carried out on a weekly basis.
We have removed the balls from our ball pool, not that they are of any particular extra risk, more as a reassurance to the generlal public.
What to do if you have a party booked in the next few weeks
What's IncludedParty FoodOptional Extras
Warrington's No.1 Place to Party!
Book a WILD party in The Jungle - we guarantee it'll be great fun and stress free, so you and your guests will have a birthday to remember!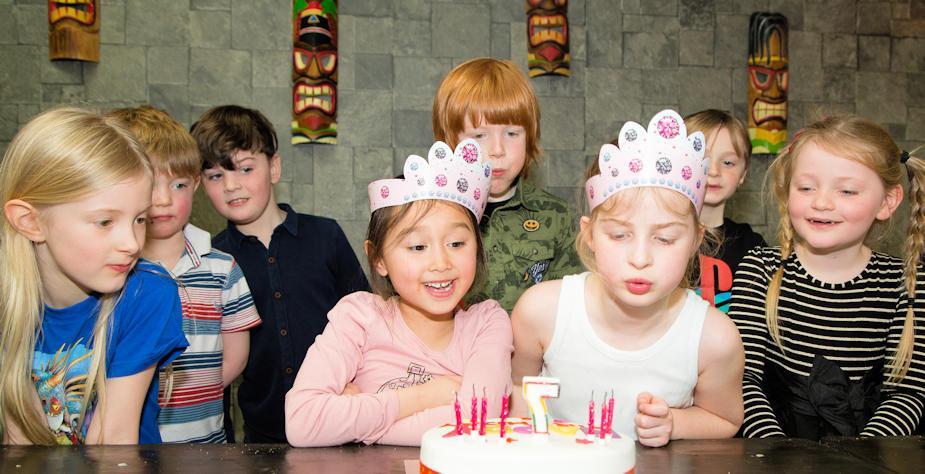 Weekend Parties
Amazing value for a weekend party from just £10.95 per child.
Special Offer £199 for 20 children (works out at £8.95 per child)
Available for all our party slots on Saturday and Sunday
After School Parties
Our after-school parties offer great value for money. Everything is included so you can relax and enjoy the party!
Our varied start times mean you have plenty of time to get to The Jungle after school… stress free!
Private VIP Parties
Your party will be the talk of the town when you hire the whole Jungle for your celebration. Let our team really look after you, providing a real personal service with delicious food, a fun disco, party games and prizes all included. Additional children £15.95. Available 6.15pm – 8.15pm every night.
School Holiday Parties
£10.95 per child (Minimum 12 children)
Toddler Weekday Party
For toddlers turning 4 and under. A great value party for 8 or more children at a quieter time! Available Monday-Friday before 3pm term time only! A chance for new parents and children to get to know each other better.
Build Your Own Party
Our great budget-friendly party option means you can reserve seating and pre-order food for a smaller group of friends – perfect for any get-together or celebration without the expense of a full party!
A £50.00 non-refundable deposit is required in order to make a booking.
Please remember to read our Terms & Conditions before you book.