What's IncludedParty FoodOptional Extras Return to All Packages Menu
School Holiday Parties
Limited Availability - book early to avoid dissappointment.
(Minimum 12 children)
After School Holidays are also available during school holidays.
Decide on your Date, Time & Party Room
Base Camp
Our 'Basecamp' party room is on our ground floor and can comfortably seat 26 children.
Available
10.00 - Noon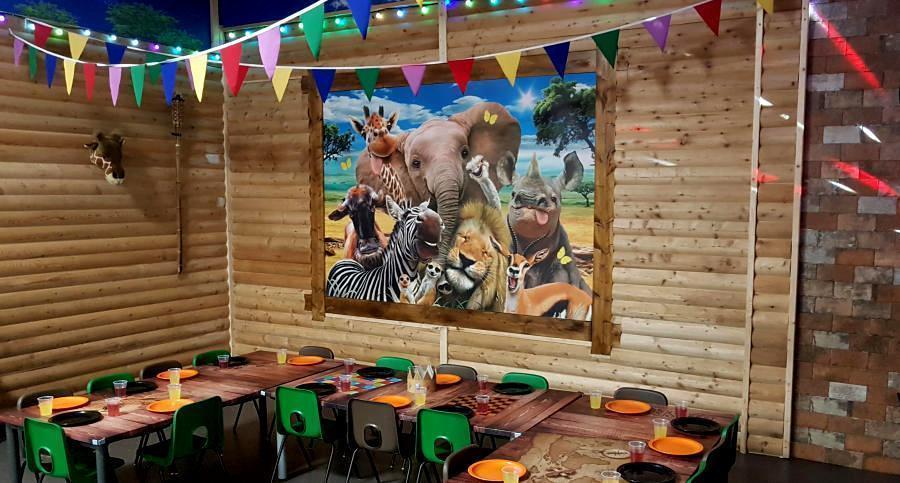 Lost Jungle
Located on our fully air conditioned Mezzanine floor, our 'Lost Jungle' themed birthday party room provides an ideal themed option that can comfortably seat 30 children.
The mezzanine's balcony provides a clear view of the play area for parents and there is easy, direct access to the main play area.
Available
9.45am - 11.45am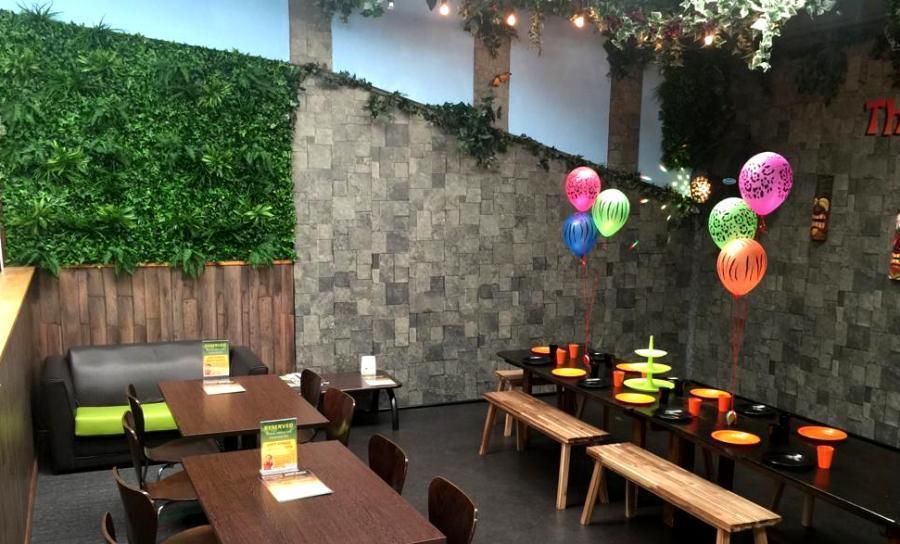 A £50.00 non-refundable deposit is required in order to make a booking.
Please remember to read our Terms & Conditions before you book.
What's IncludedParty FoodOptional Extras Return to All Packages Menu