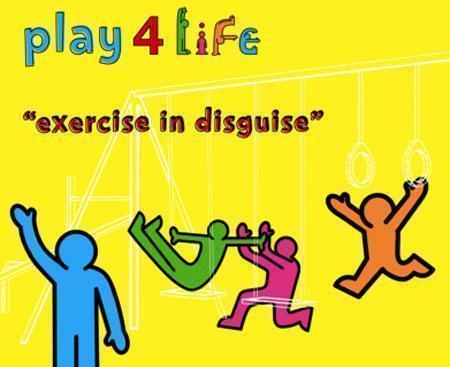 Exercise In Disguise
Did you know that a typical visit to an indoor play centre provides double a child's recommended daily activity levels?
The true benefit of indoor play however, is that it is "Exercise in Disguise" so children don't even realise that they are exercising. It's play at their own pace and in a safe environment.

Active kids are happy kids – they like to be up and about, running around and having fun.
They will be probably working at around 70% of their maximum heart rate and are using all their muscle groups to develop movement skills and co-ordination.

Do they realise this when they are sliding down the slide or climbing in the play frame???
No – kids are just having great fun and that is the beauty of "Exercise in Disguise".
Get involved in Play4Life today and Eat Well, Move More and Live Longer.
Babies 'must exercise regularly' to fight obesity
Children under five should exercise for at least three hours a day, according to new government guidelines aimed at fighting childhood obesity.
Toddlers should be made to walk for at least 15 minutes during routine journeys, such as to nursery, while babies should take swimming lessons or visit an indoor playcentre, the guidance will say.
It is the first time under-fives have been the focus of government exercise advice and comes as fears grow over rates of childhood obesity in Britain.
The health guidance will be issued this week by Professor Dame Sally Davies, chief medical officer for England, and her counterparts across the country.
She said: "For children that are not yet walking, there is considerable evidence that letting children crawl, play or roll around on the floor is essential during early years.