Sensory Play for Babies
Sensory play helps children to develop their physical skills; sensory play introduces actions such as shaping, scooping and moulding. These skills require multiple muscles to work together which helps a child's fine motor skills.
Sensory play also helps with children's cognitive development. When children engage in sensory play they learn new things about different objects, they learn about new feelings such as cold, wet and sticky. This helps a child's brain to recognize and sort out different things and different sensations.
It also helps to develop social skills as children will communicate with each other and learn how to share and how to recognize another person's feelings.
Come and try out our FREE sensory play for babies under 1 years old, every Wednesday & Thursday mornings from 10.15am until 1pm (Term time only) We're open from 9.30am, so come and have some breakfast or a coffee downstairs before the session starts.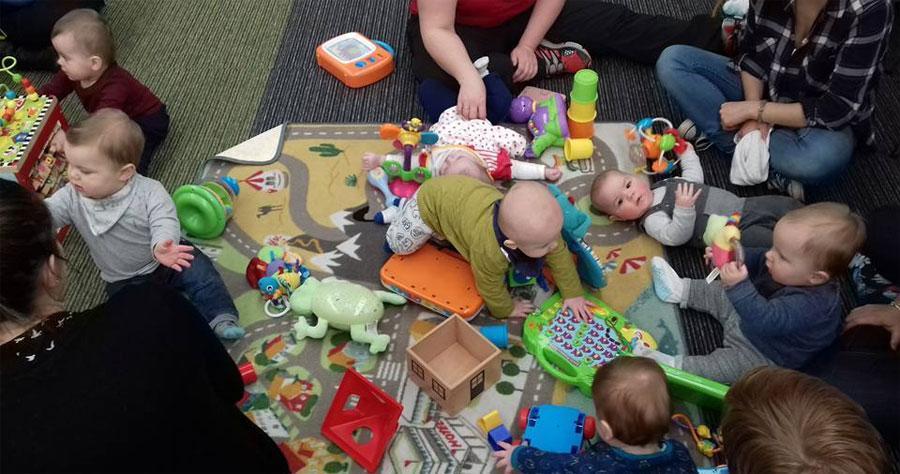 Ben Unwin Photography
Ben is The Jungle's favourite photographer and offers our customers the chance to enjoy a free photoshoot in The Jungle and then prints your favourite images straight away, charging just £5.00 per print or keyring!
Ben, accompanied by his assistant and wife Kate, usually comes in to The Jungle twice a month from 10am – 2pm and occasionally until 6pm to cater for for older children after school. Our customers love the fact that Ben is so professional, he sets up a simple backdrop and takes some amazing pictures of babies and children, you can then view the pictures and order them as many or as little as you like. Kate then prints the images straight away and you take home your favourite pictures as 6 x 4" mounted prints or a double sided keyring – all for just £5.00 per print!
It's such good value for money that Mums and Dads bring their baby or toddler every month to get a latest picture to send to grandparents, friends or to update their family album!
To find out when Ben is next in The Jungle please visit the events page of Ben's Facebook page…
https://www.facebook.com/pg/benunwinphotography/events
Cake Smash
This includes a 20-25 minute photo shoot which can either be used for a cake smash or private portrait only session, access to your own digital library of photos and one free digital download.
You can then choose to buy as many pictures as you wish or download the whole lot for just £80.
For more information visit…
https://www.benunwinphotography.co.uk/Cake-Smash-Photography