Sensory Play for Babies
Sensory play helps children to develop their physical skills; sensory play introduces actions such as shaping, scooping and moulding. These skills require multiple muscles to work together which helps a child's fine motor skills.
Sensory play also helps with children's cognitive development. When children engage in sensory play they learn new things about different objects, they learn about new feelings such as cold, wet and sticky. This helps a child's brain to recognize and sort out different things and different sensations.
It also helps to develop social skills as children will communicate with each other and learn how to share and how to recognize another person's feelings.
Come and try out our FREE sensory play for babies under 1 years old, every Wednesday & Thursday mornings from 10.15am until 1pm (Term time only) We're open from 9.30am, so come and have some breakfast or a coffee downstairs before the session starts.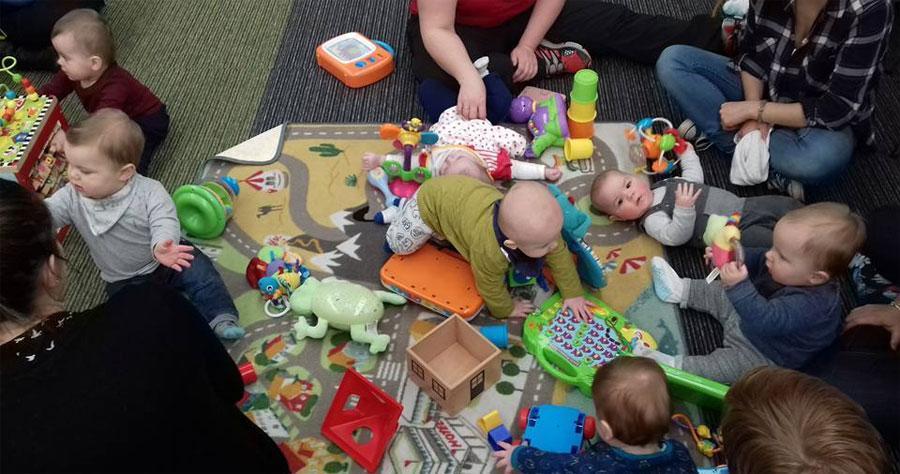 Baby Change / Breast Feeding
We have a completly seperatre baby change area on our ground floor which also has comfortable chairs that can be used for a bit of extra privacy or a quieter area for breast feeding mums. An addtional baby change station can be found in our mezzanine toilet.