Toddler Time Activity Sessions
The Jungle employs a dedicated Activity Co-ordinator to organise and run our FREE Jungle Tots activity sessions.
Sessions, which are included in the entry price, are held twice daily between 10.30am and 2.30pm, Monday-Friday in term time.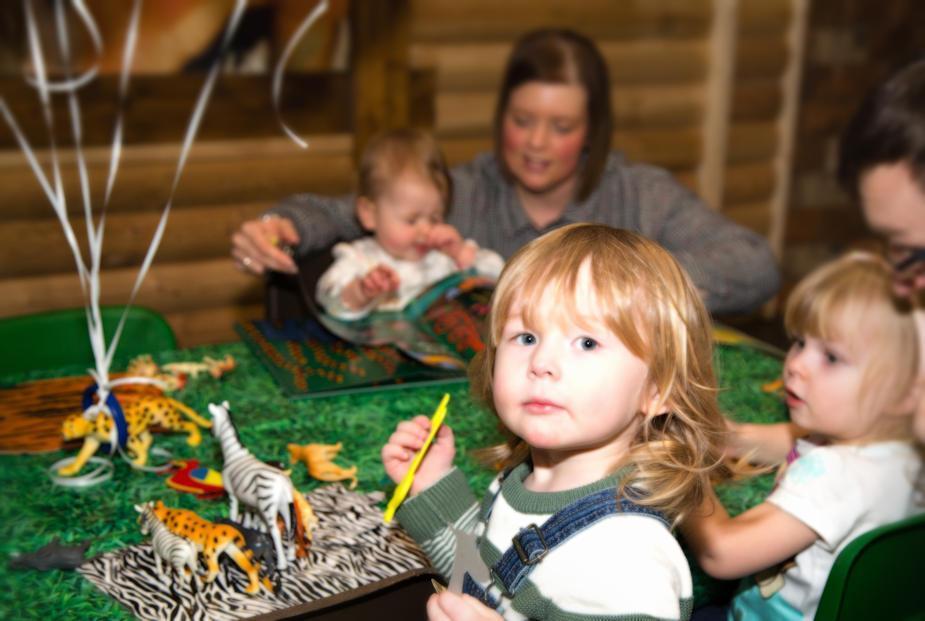 Capturing memories using the finest casts, imprints, outprints,
jewellery or framing for your baby, family or pet
Family Fitness in The Jungle
Looking for a way to keep fit but struggling with childcare why not join us for some great family friendly classes in The Jungle!
Clubbercise is an energetic and upbeat aerobic class, combining a fusion of dance, toning and combat moves with high/low impact options for all fitness levels where the instructors turn off the lights and hand out glow sticks!
The benefits… you can burn up to 500 calories in a 60-minute session, music and dance are great stress relievers, helping to improve mental health and adding glow sticks makes it a full body workout. It's a win-win
6:30pm - 7.15pm Clubbercise Ages - 10*+
6:30pm - 7.15pm Glow Party/Exercise/Games Ages - 5*+
Poundfit is the perfect add-on to Clubbercise. A fun and friendly class to great music that helps you tone up using ripstix, burning fat and increasing strength and stamina. Suitable for all fitness levels!
7:30pm - 8.15pm POUNDfit Ages - 13*+
7:30pm - 8.15pm Glow Party/Exercise/Games Ages - 5*+
*PLEASE NOTE:
Children must have an adult in the building at all times whether the adult is taking part or not.
Children under 16 attending POUNDfit must have an adult at the same class.
£5 per class – discounts available for multiple classes booked at the same time.
Ben Unwin Photography
Ben is The Jungle's favourite photographer and offers our customers the chance to enjoy a free photoshoot in The Jungle and then prints your favourite images straight away, charging just £5.00 per print or keyring!
Ben, accompanied by his assistant and wife Kate, usually comes in to The Jungle twice a month from 10am – 2pm and occasionally until 6pm to cater for for older children after school. Our customers love the fact that Ben is so professional, he sets up a simple backdrop and takes some amazing pictures of babies and children, you can then view the pictures and order them as many or as little as you like. Kate then prints the images straight away and you take home your favourite pictures as 6 x 4" mounted prints or a double sided keyring – all for just £5.00 per print!
It's such good value for money that Mums and Dads bring their baby or toddler every month to get a latest picture to send to grandparents, friends or to update their family album!
To find out when Ben is next in The Jungle please visit the events page of Ben's Facebook page…
https://www.facebook.com/pg/benunwinphotography/events
You can then choose to buy as many pictures as you wish or download the whole lot for just £80.
Sweaty Mama Exercise Classes
Effective, Fun Workouts for You and Your Child (under 2 years) in The Jungle
Sweaty Mama is a unique and effective way to exercise with your child. No need to organise childcare, Sweaty Mama allows you to bond with your child whilst you undertake the workout, utilising their weight to intensify the exercise.
Over the course of sessions, you gradually build up your fitness level and strengthen your core to rehabilitate your body after having a child. A fab, fun workout to upbeat music both you and your child will love!
These fantastic classes for Mums with children under 2 years are held Tuesdays at 10am during term time.
Try out a class for just £7 - after this join up for a series of sessions in The Jungle, priced at £35 for 6 weeks.
For more information contact Abbey at Sweaty Mama on 07824 513729
or email abbey@sweatymama.com
Disco Night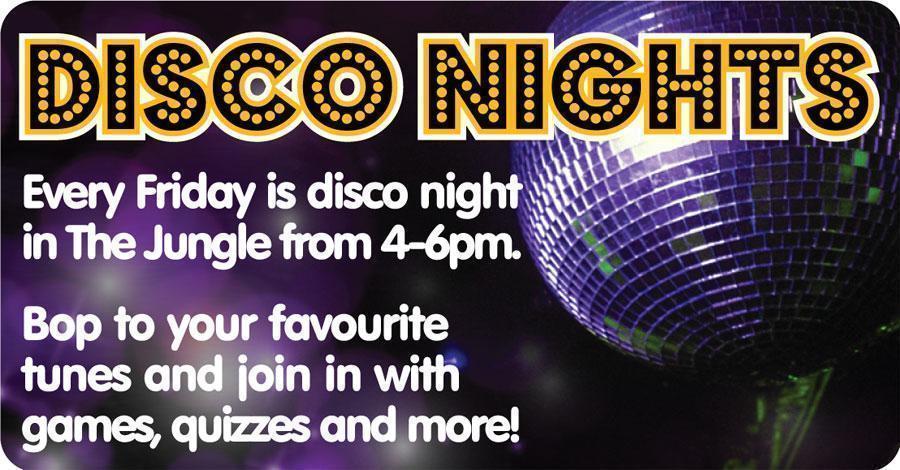 Sensory Play for Babies
Sensory play helps children to develop their physical skills; sensory play introduces actions such as shaping, scooping and moulding. These skills require multiple muscles to work together which helps a child's fine motor skills.
Sensory play also helps with children's cognitive development. When children engage in sensory play they learn new things about different objects, they learn about new feelings such as cold, wet and sticky. This helps a child's brain to recognize and sort out different things and different sensations.
It also helps to develop social skills as children will communicate with each other and learn how to share and how to recognize another person's feelings.
Come and try out our FREE sensory play for babies under 1 years old, every Wednesday & Thursday mornings from 10.15am until 1pm (Term time only) We're open from 9.30am, so come and have some breakfast or a coffee downstairs before the session starts.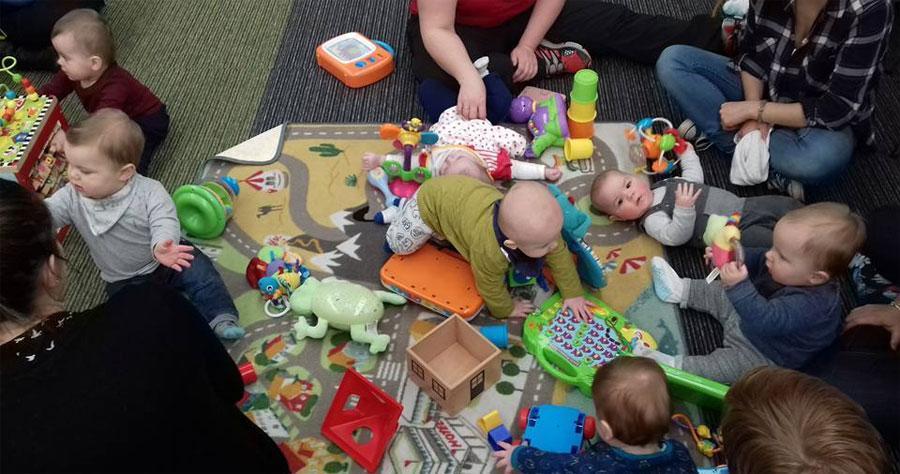 Baby Change / Breast Feeding
We have a completly seperatre baby change area on our ground floor which also has comfortable chairs that can be used for a bit of extra privacy or a quieter area for breast feeding mums. An addtional baby change station can be found in our mezzanine toilet.