Toddler Time Activity Sessions
The Jungle employs a dedicated Activity Co-ordinator to organise and run our FREE Jungle Tots activity sessions.
Sessions, which are included in the entry price, are held twice daily between 10.30am and 2.30pm, Monday-Friday in term time.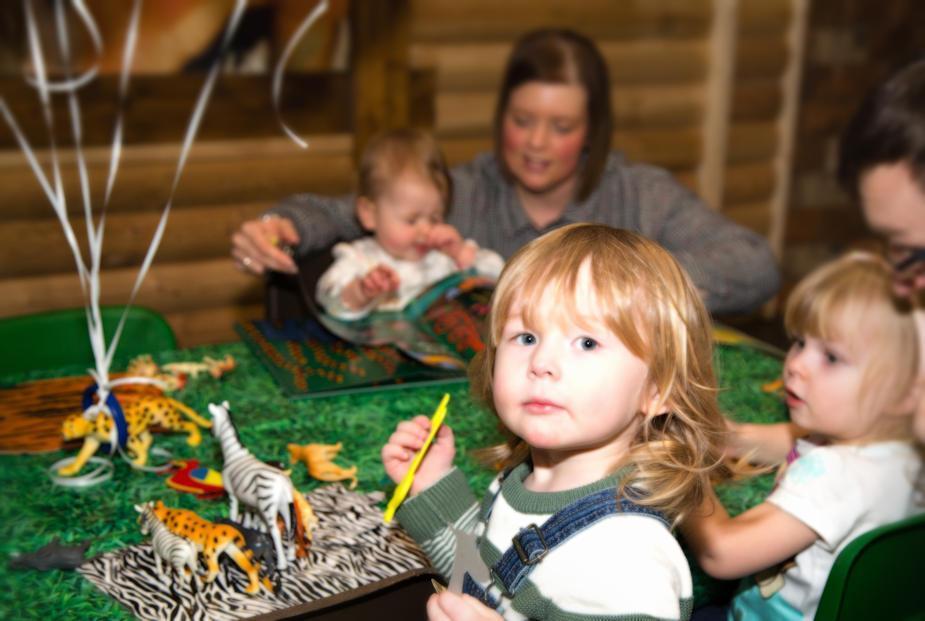 Sweaty Mama Exercise Classes
Effective, Fun Workouts for You and Your Child (under 2 years) in The Jungle
Sweaty Mama is a unique and effective way to exercise with your child. No need to organise childcare, Sweaty Mama allows you to bond with your child whilst you undertake the workout, utilising their weight to intensify the exercise.
Over the course of sessions, you gradually build up your fitness level and strengthen your core to rehabilitate your body after having a child. A fab, fun workout to upbeat music both you and your child will love!
These fantastic classes for Mums with children under 2 years are held Tuesdays at 10am during term time.
Try out a class for just £7 - after this join up for a series of sessions in The Jungle, priced at £35 for 6 weeks.
For more information contact Abbey at Sweaty Mama on 07824 513729
or email abbey@sweatymama.com